Bishop Ludlow L Miller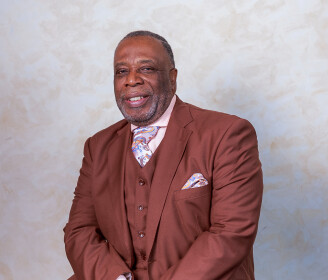 Bishop Ludlow Miller is a Spiritual Father, generational leader, visionary and a believer in developing others for excellence.

In 1995 he became the Pastor of Praise Sanctuary, succeeding the late Bishop Walter Bond.
Pastor Miller received the Holy Ghost and the gospel message of salvation at an early age while playing church with his sister.
Bishop Miller is known to some of his peers as Pastor's Pastor. He truly has a Pastor's heart and makes himself available to his congregants, those who need mentorship and guidance. He is a source of strength for Pastors and leaders within his congregation and internationally.
During United Church of Jesus Christ Holy Convocation in 2006, Pastor Miller was elevated and consecrated to the office of Bishopric, and now serves as the 8th Episcopal Diocese Bishop under the Leadership of Bishop Monroe R Saunders Jr.
Second only to his call as a Pastor, Bishop Miller believes that his most treasured accomplishment is being a devoted husband to Lady Sonia Miller, to their two children Lee Miller (Carlene) Simone Morris (Brian) and two grandchildren.